Footer Back link Removal
$75.00
This service is discontinued.
This process is not automated and requires a recode by our staff and may take up to 72 hours.
This will give you a credit for the removal of one footer back link.
This option will remove Site Theme by: Ejeet Networks | Premium gaming themes and replace it with your own text provided.
Please note that the footer will only be edited once any further edits will come at an additional charge.
Upon making payment please contact sales@ejeet.net with the exact words that you would like to replace the current footer text with.
Some examples are
" My Guild Website "
" Your words here "
Also provide us any links you would like placed in the footer and the text that you would like to have linked.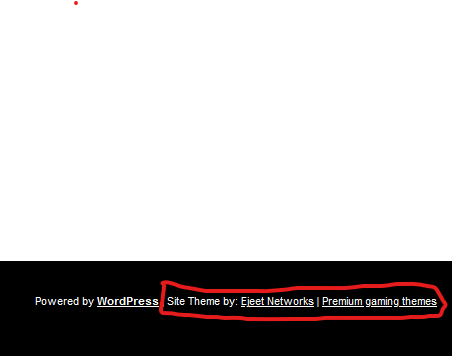 Out of stock
Description
This service is discontinued.
Additional information
| | |
| --- | --- |
| One Time Payment | This is a one time payment that will allow one edit of the theme by our staff with the content you requested further edits will come at full charge. |