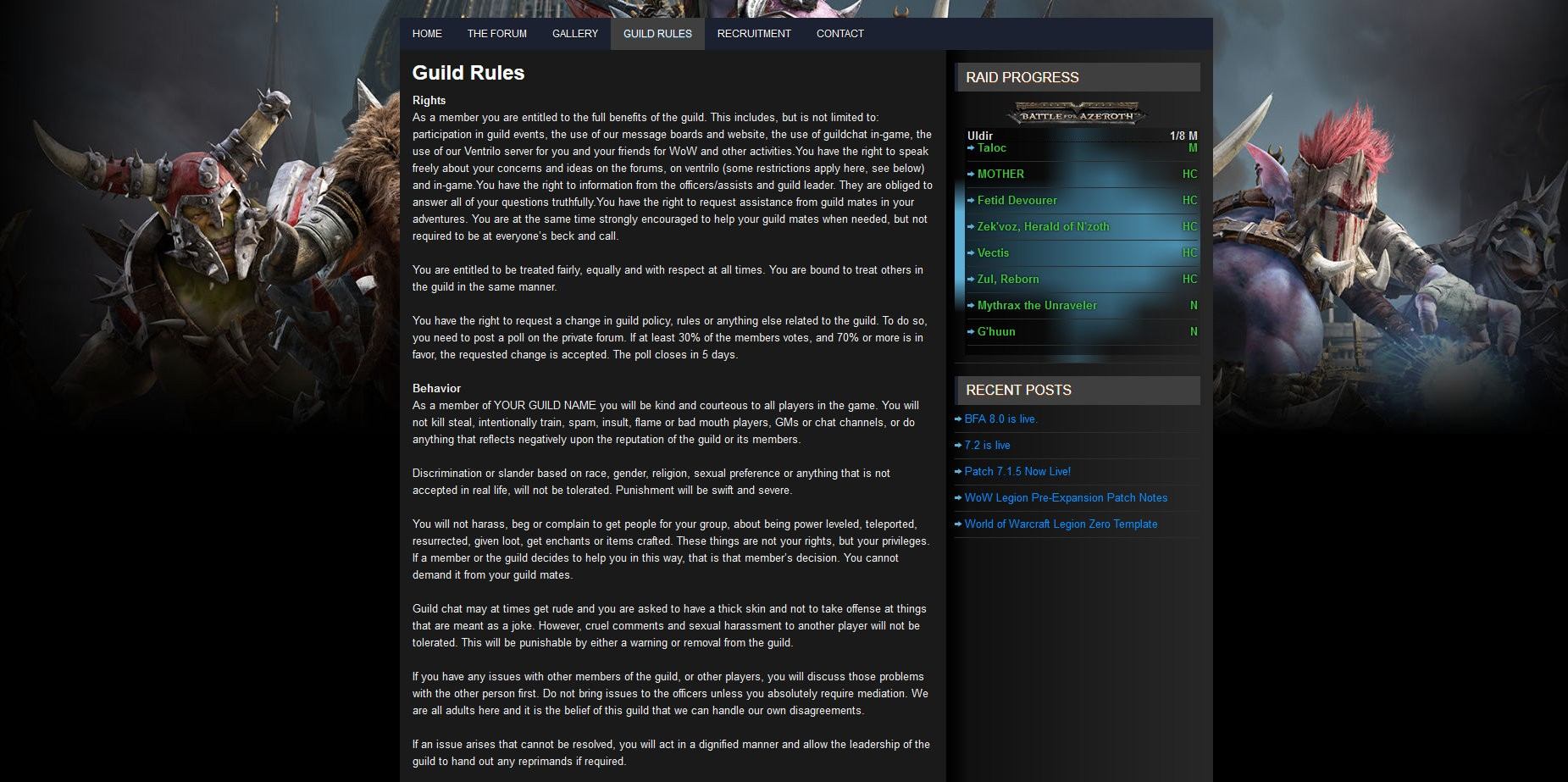 Someone once said, why do I need a guild website? What can it do? Why should I make my own website instead of using a preloaded guild hosting service?
These are actually a great questions, lets start with the reason you would need a guild site. First comes to mind that by having a guild website separates your mmorpg gaming guild from the rest of the guilds right away by creating one regardless of the content on your site, it will right away make you stand out from the rest as you now are using a website based on the legendary open source wordpress technology, which means the sky is the limit.
This then leads directly into why should you make your own instead of just using a cookie cutter from some random guild hosting company. The answer here is the definitive answer. When you create your own website with your own hand picked or self hosted web server you know right away what to expect and what the specs are on that said host, you will have a world of endless possibility unlike those one click guild hosting company's Ejeet Networks offers you a template that you can apply to your basic or highly customized wordpress website with simple plug and play technology, you wont have to know everything about programming but if you did it would also be ideal for you as all services are open source meaning there is no hidden code or anything you cannot make edits to, your site is your site.
We at Ejeet Networks are enabling gamers to create and maintain a beautiful mmorpg gaming website for your clan or guild without tying you down to some random platform with limited options, its the opposite with Ejeet we give you a template that works the wordpress platform out of the box thus selling endless possibility for a fraction of the cost of a guild hosting solution where you wouldn't have unlimited freedom to customize and mod as you please.