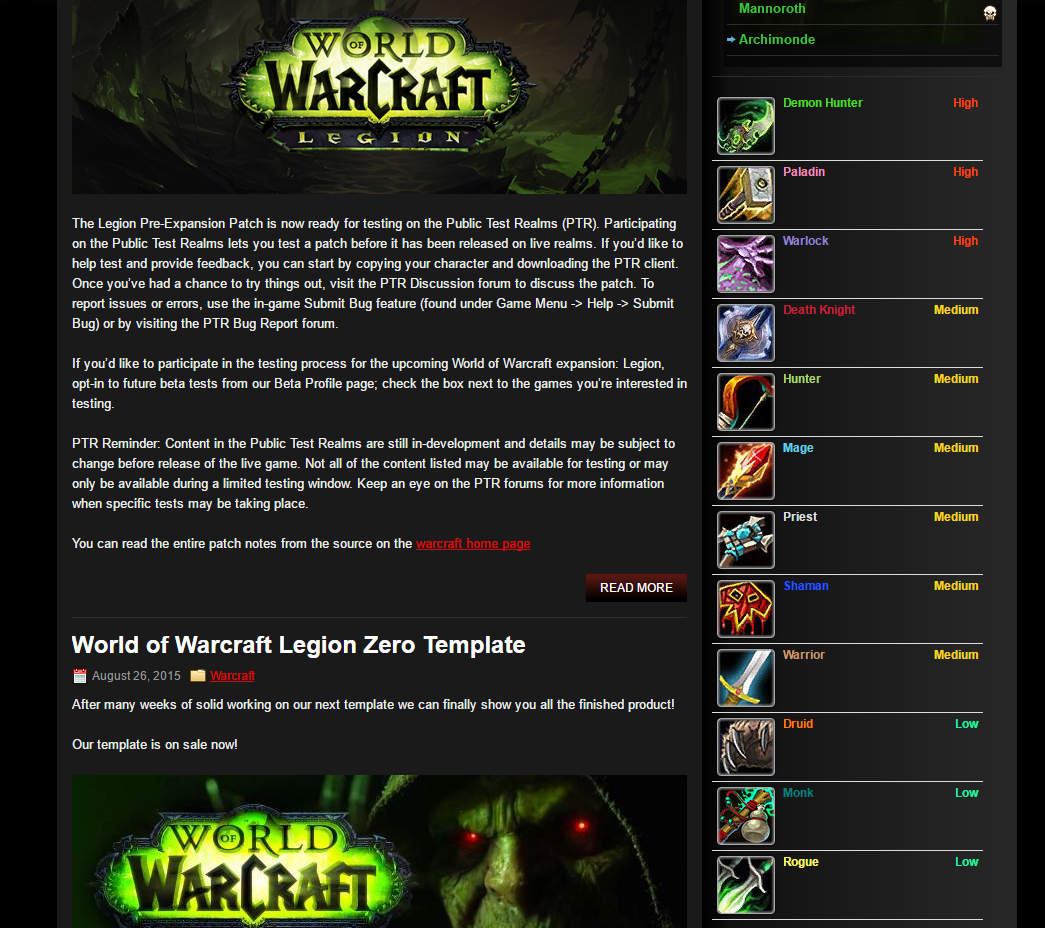 GET LEGION ZERO FOR JUST $12.50
Greetings fellow gamers, we are excited to announce our year end sale on our famous WordPress template  'Legion Zero' for World of Warcraft related websites and guild sites.
We are offering 50% off, the very best deal of the year, our template is priced at €25.00 and will be slashed down to €12.50 all the way to January 1st, then the deal is over forever.
This can make an excellent last minute christmas gift to the gamers in your life, or maybe you want to give your guild the treat of a professional template for your guild site, or maybe you run a podcast site and want to have the best appearing website for the lowest price with our 1 week only sale. Buy Now!