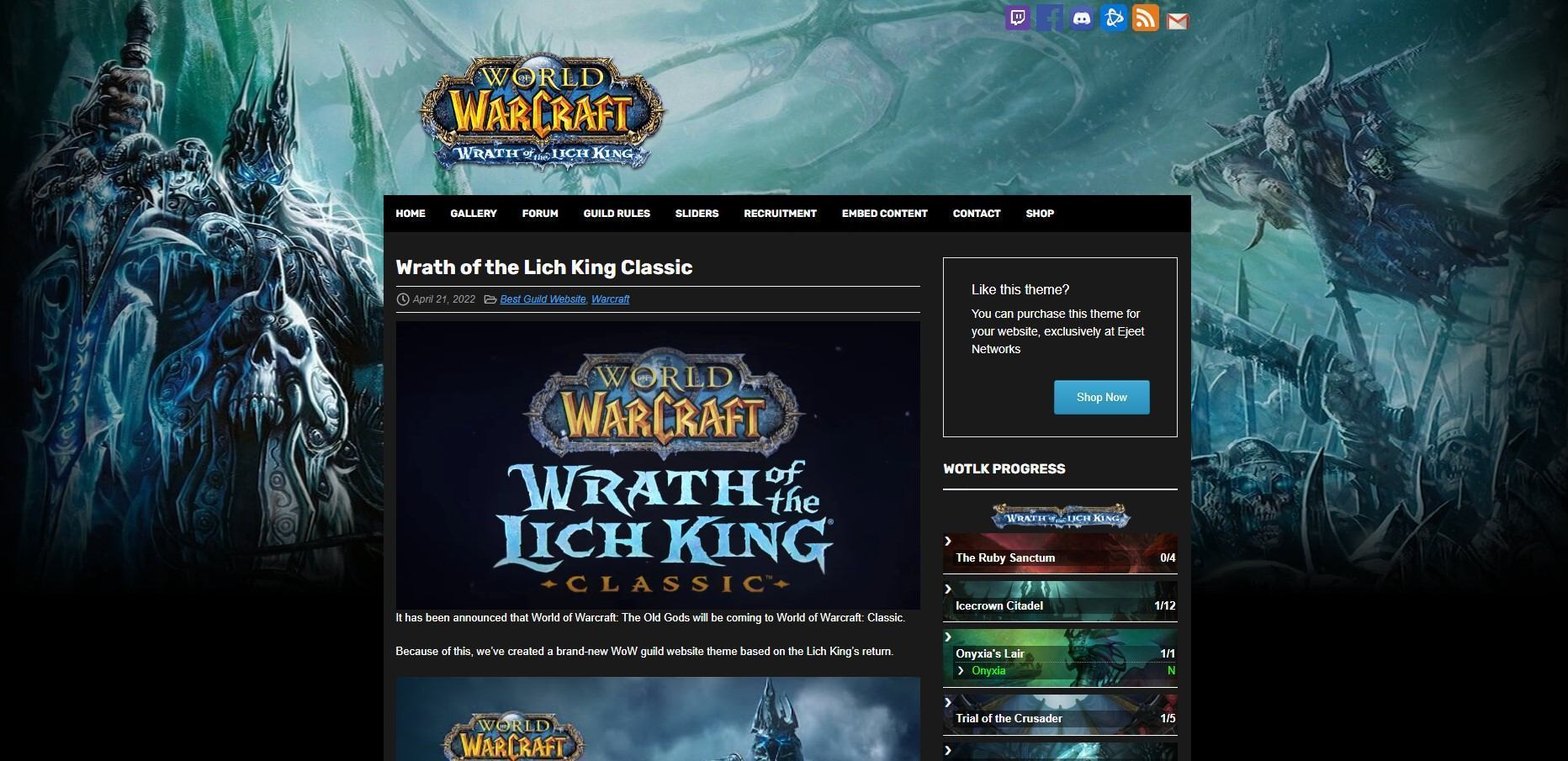 Wrath of the Lich King Classic WordPress Theme has launched and can be downloaded now.
Get the latest World of Warcraft classic edition template for your WP powered website today. Energize your website with a fresh new icy cold look just like the halls of Icecrown Citadel.
Download Wrath (WOTLK) Classic Theme For WordPress
There are raid bosses to be conquered in the upcoming challenges that await adventurers in the frozen lands known only as Northrend, with full boss tracking widgets, recruitment tools and more.
Webserver Requirements
WordPress 6.0.1+
PHP 7.4.X