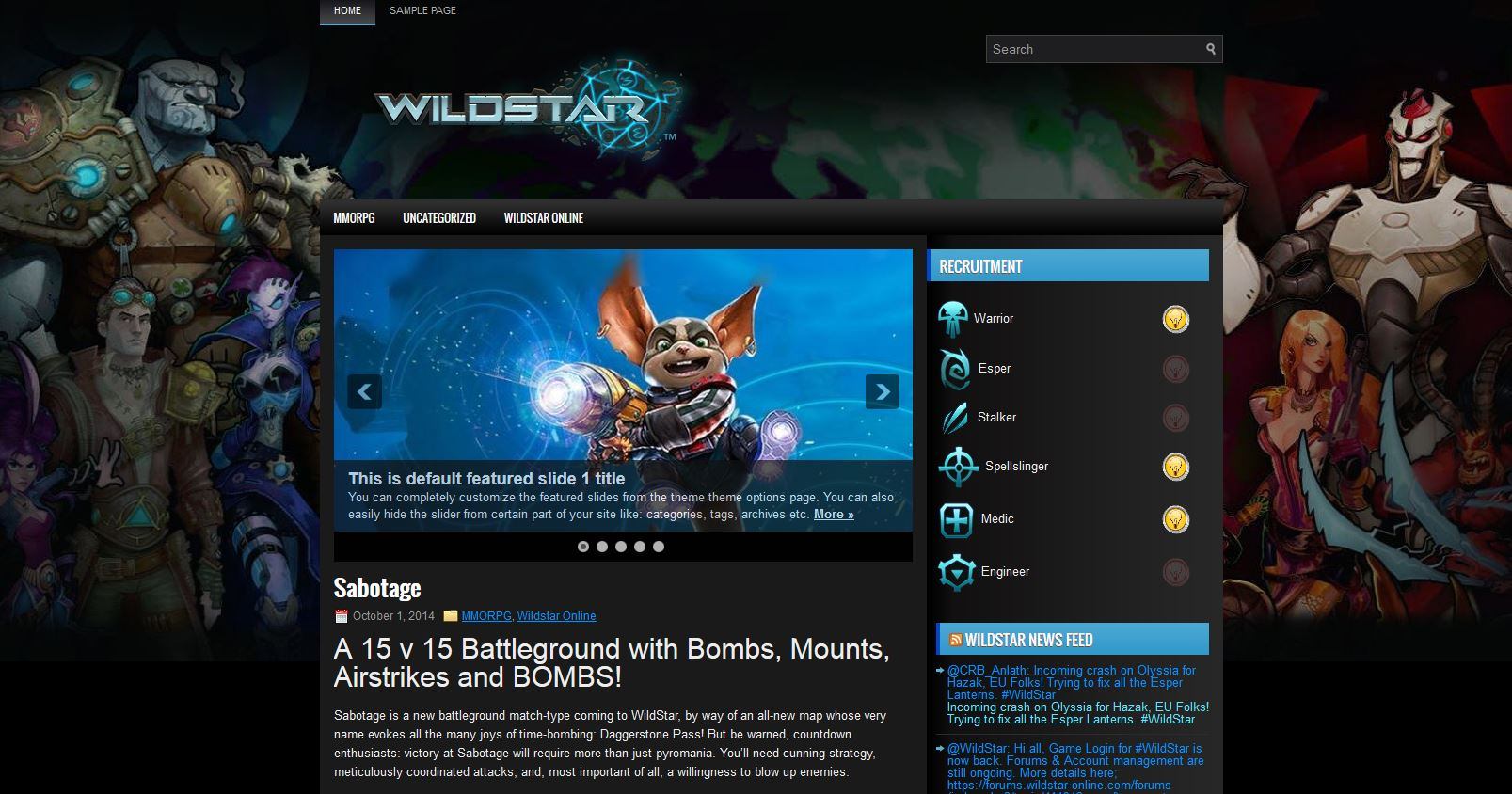 You want WILD STAR?! We have answered your many request by creating an all new Wild Star Online template for WordPress.
For those of you who have been living under a rock or maybe just too caught up in your current gaming style, Wild Star is a open world fantasy online game with thousands of players to interact with.
This is what we have been working on, we call it the Wildest Star Template for WordPress 4.0 and beyond.
The Wildest star template will go on sale sometime this week, so enjoy the sneek peek of this upcoming template programmed with inevitable epic administration in mind, Ejeet Provides amazing looking website for less than any competitor we also only offer 100% unique templates you will not find our templates for sale anywhere else on the internet so when its time for your galactic travels be sure to consider our wild star theme.