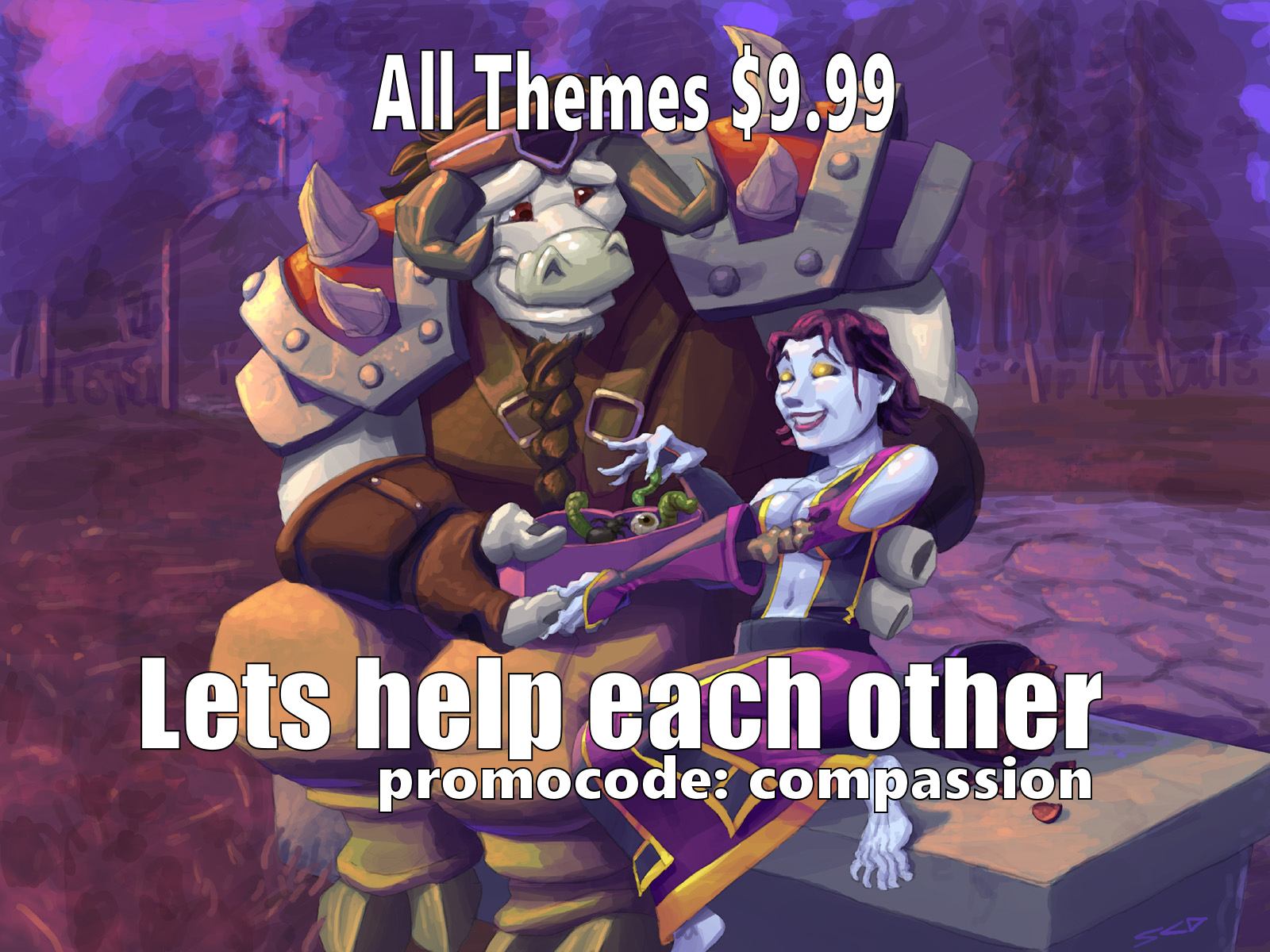 All of our World of Warcraft WordPress themes can be purchased for $9.99 the promotion will last until the pandemic is cleared up.
You can enjoy all of our high powered templates such as Shadowlands Premium, BFA Plus! and our Classic WoW themes for wordpress regularly priced at $24.99 for just $9.99 simply use the promo code "compassion" in your basket to apply the promotion code to the products in your cart.
Use code compassion to get any theme for $9.99 regular $24.99
We want everyone to stay safe during this time, don't go outside unless you have to its not worth the risk, instead stay at home play games and maybe even create a nice new website with one of our themes.