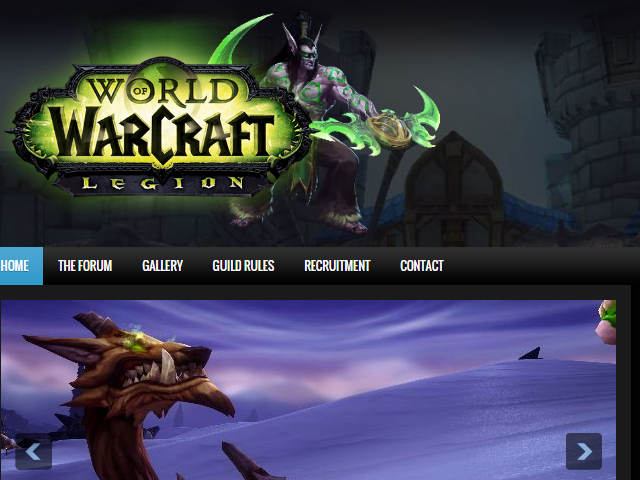 Are you a world of warcraft webmaster or guild master who is maintaining a guild or fan site for world of warcraft?
Are you an alliance guild or a horde guild seeking a blue color scheme?
Do you want to use the world's biggest and best CMS WordPress for your guild website?
If you answered yes to any of these then we suggest the world of warcraft legion blue template for wordpress, this animalistic theme will convert your plane basic wordpress website into a operational guild front page while keeping all of the easy to use features that come with wordpress, if you are interested in grabbing a theme for your wordpress powered guild website then look no further as ejeet networks specializes in creating video game related theme content, and have been creating game successful theme items for over 10 years.
Try one of our wordpress themes today, if you are alliance we highly suggest the all new legion blue template. It's on sale all month long for only $19.99 one time.