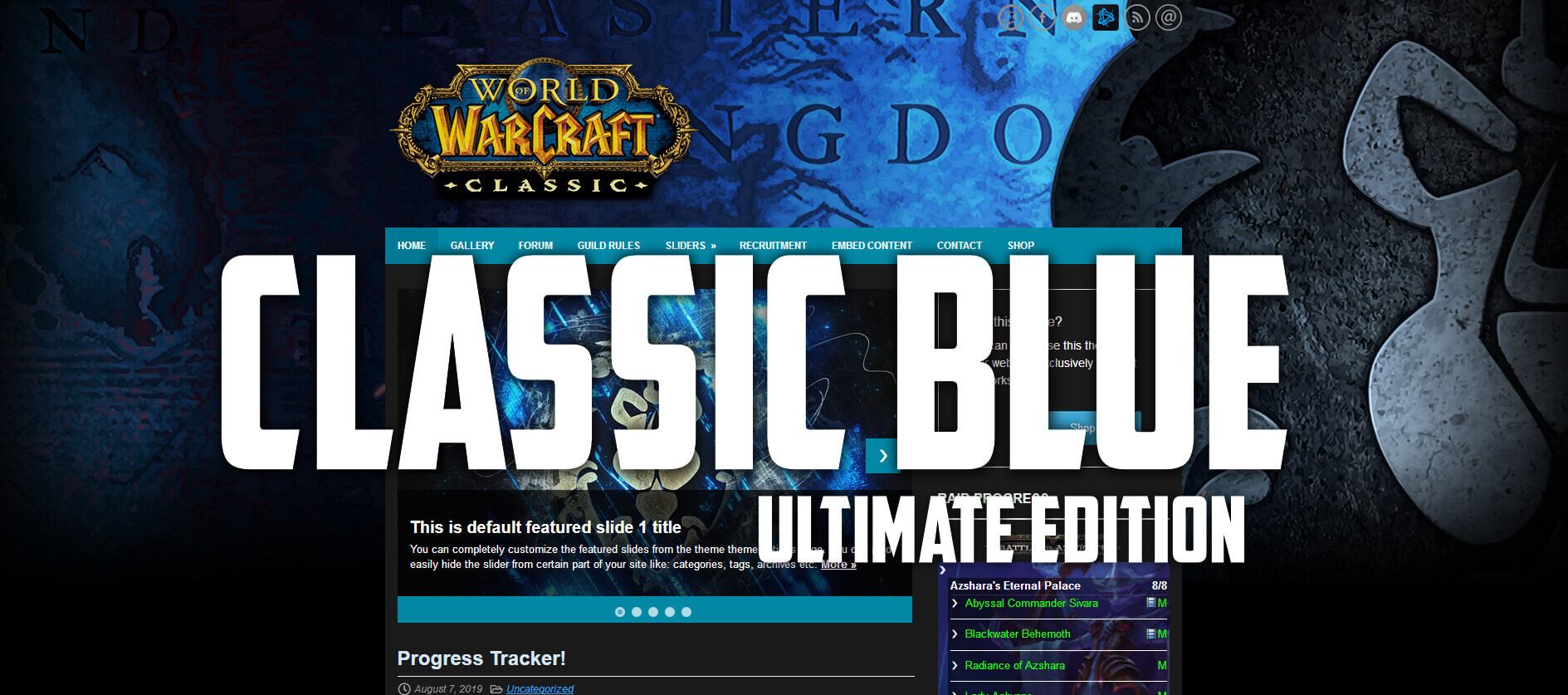 We celebrate the upcoming launch event of World of Warcraft classic edition the critically acclaimed title returns next week with all the memories and vanilla flavors that millions of fans had come to love. Which side will you choose as the epic battle of horde vs alliance wages once again, in this epic relaunch of world of warcraft.
We unleash the all new World of Warcraft Classic Blue theme pack for Wordpress this is the ultimate edition so you can rest assured that this is the one and only theme that you will ever need for your world of warcraft classic alliance guild website. The theme includes all the features you need such as classic progress tracker allowing your guild to allocate and track your kills and show them in badge html 5 format on your website with just a few clicks of the mouse. A recruitment tracker so you can set which classes you are recruiting for your guild.
The theme has a detailed image slider with a library of effects for transitions, we also have a custom gamer panel allowing you to link your armory and discord channels directly into the theme from the administrator panel, custom widgets with woo support is fully included so you can sell swag from your website or maybe hold a guild raffle, the sky is the limit the theme is highly compatible with thousands of plugins as we follow the wordpress codex when the theme is developed.
The template also supports all the popular plugins and modules allowing you to make powerful image gallery's , contact and recruitment forms. The theme has been tested and confirmed compatible with JetPack and CloudFlare which means you will have the ultimate experience if you utilize these platforms with our template WoW Classic Blue.