Due to ever popular demand we are putting the siege template back on sale in the same month, our inbox flows daily with request for this one to go back on sale, we love gaming and gamers, we listened its on sale again.
This template has become so popular that we have reduced the price to 8 dollars making Ejeet Networks offer the most affordable gaming templates on the market this offer will last at until September 30th.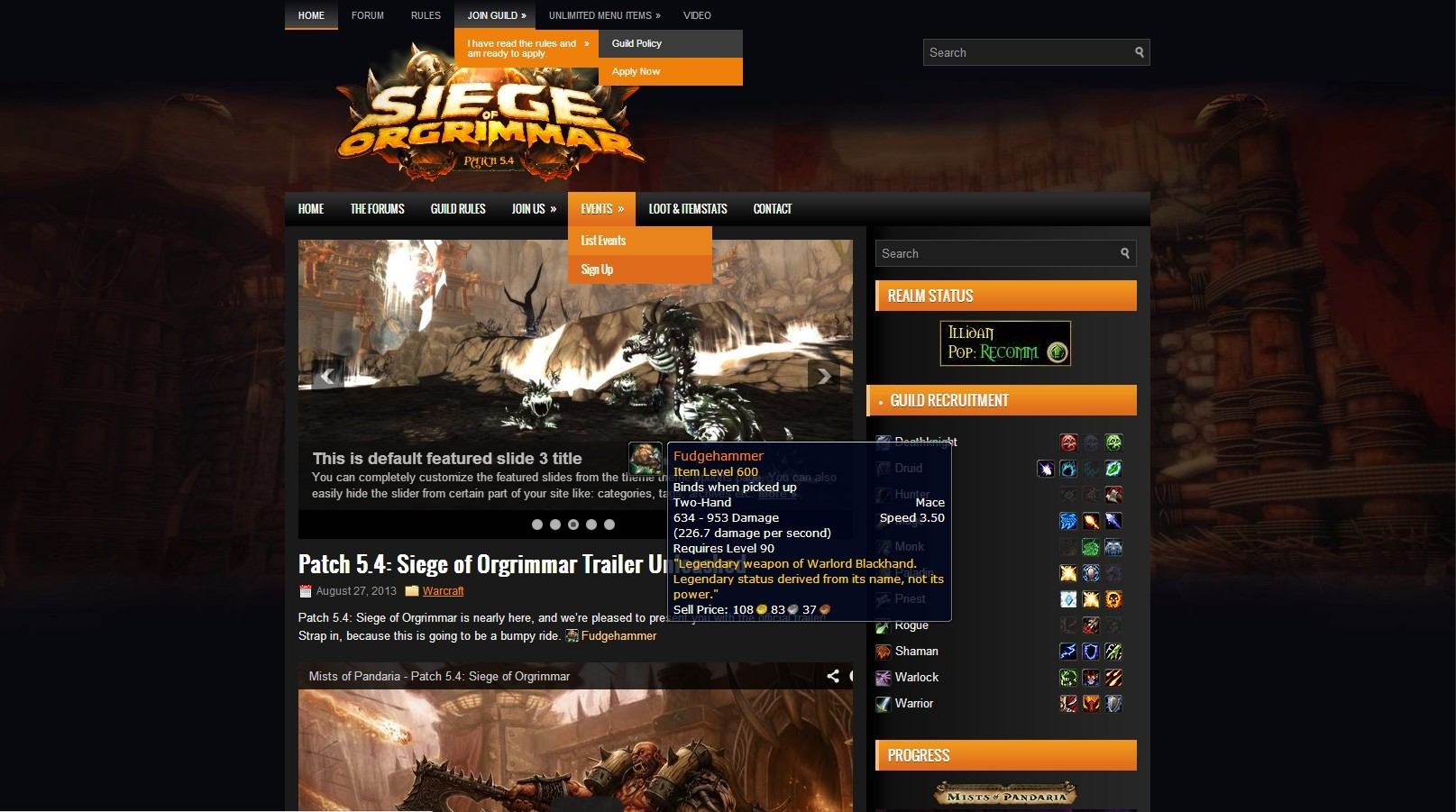 You can view the template live before you place an order HERE or check out the image further below in the post.
The complete World of Warcraft SoO template. ONLY $8
Please enter a valid email address to start the purchase as your link will be issued instantly upon payment.