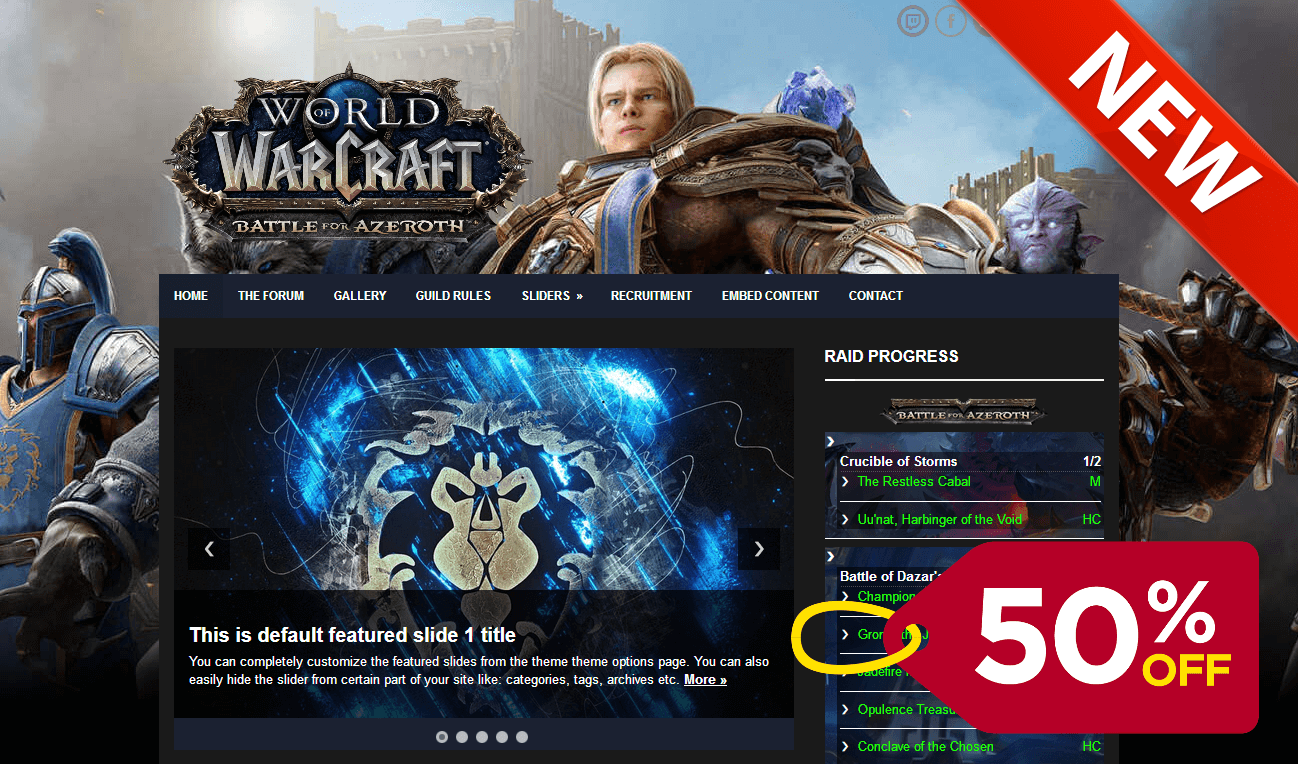 Due to high demand and many request we have released the world of warcraft alliance edition of BFA Plus! theme its available right now on a introductory price of 50% off. The theme has all the items and menu systems that you need to create a nice organized website for your mmorpg guild, you just upload and activate your site is ready in minutes, check out what our new alliance theme can do for your guild!
With this release you can now select both alliance and horde website setups. The sky is the limit.
All of our themes come with built-in social networking links for gamers, such as twitch.tv, discord.gg, and even battle.net you simply paste your profile link and press save its that simple to include your discord invite link or to link your armory in the battlenet tab.
And if that's not enough the boss tracker plugin supports tracking for three kill types. Normal, Heroic and of course Mythic each being depicted by a different icon for each type, you can also link a video or kill video to each boss so while your learning your can link strategy videos and when you kill it you can link your guilds kill video. Pretty neat huh?
If we look at the image below it lets you see that even on the homepage the features are endless!